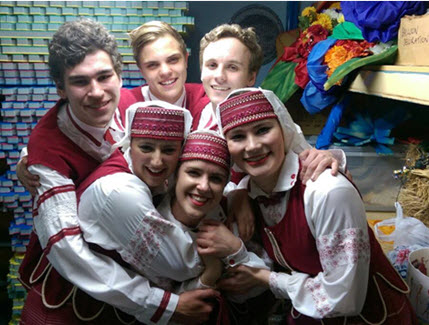 Verchovyna performed in Geelong on Sunday, 31st August 2014 as part of the program at a grand celebration marking Ukrainian Independence Day organised by the local Ukrainian Diaspora.
A delicious lunch of traditional Ukrainian foods was served to the 250 people in attendance including home made varenyky (potato dumplings), borsch (beetroot soup) and holubtsi (savoury filled cabbage rolls).
A multitude of beautifully embroidered Ukrainian table runners draped over a ceiling centrepiece, a floral memorial paying tribute to the "Heavenly Hundred" and exciting cultural performances featured at this most significant of occasions.